Heat Shrink End Caps Radiform RECP & RENF
Adhesive lined heat shrink end caps from Radiform are designed for the protection and sealing of cable ends whilst held in storage, when laying cables for future terminations or during building construction. Available in 14 sizes to cover 2mm to 158mm cable diameter, they are a tough, reliable and easy to apply. Suitable for telecommunication, data, RF, fibre and power cables to 1kV, they are also ideal for rope ends. Radiform end caps are UV stabilised and feature a thick layer of hot melt adhesive, they provide excellent resistance to chemicals, fuel oil, insulation oil, fungus and copper corrosion.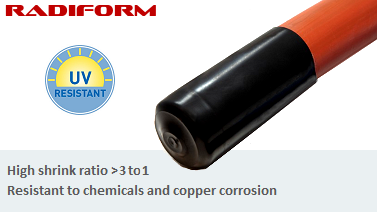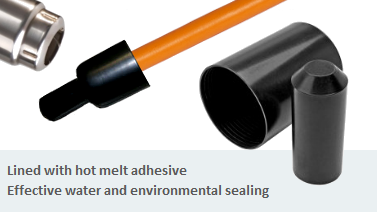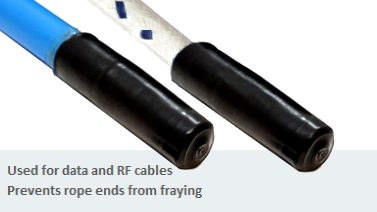 ---
Hot melt adhesive lined for power and fibre cable end protection and sealing, also ideal for rope ends.