Do I need to register to shop online
---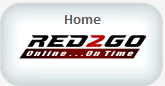 We undertand that some people don't feel confortable trusting their personal data to a website, so there is no need for customers to register to use our website. The data recorded during the checkout proccess will not be retained if you choose not to register at the end of the checkout process.
Why Register?
Although not compulsory, registering as a customer before or during the checkout process has several advantages.
Information is retained in most browsers and will auto fill the next time you visit us to place an order.

Registered users can access previous orders, current orders, previous invoices, refill previous orders, and pay accounts online at any time.

Personal and business details can be updated.
We store data for registered customers, this infomation is encrypted and will never be used for any other purpose or provided to a third party.
We do not store credit card information or paypal details under any circumstances.