Dual Wall Adhesive Lined Heat Shrink Tubing
The RDW range of heat shrink tubing from Radiform features a three to one shrink ratio tube with a layer of hot melt adhesive on the internal wall. Ideal for automotive, marine, avionics, telecommunications, and industrial electrical applications. RDW provides a waterproof barrier and environmental seal for cable joints and terminations, also used as an alternative to moulded parts and for cable breakouts. The flame retarded and self extinguishing heat shrink is resistant to chemicals, copper corrosion, fungus and UV exposure. Operating temperature range -55°C to +85°C, RoHS compliant.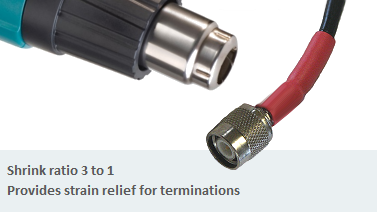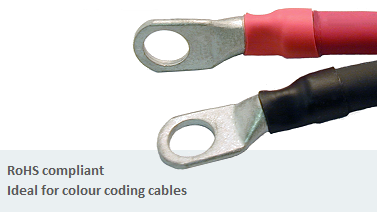 ---
Adhesive lined heat shrink is ideal for insulating and sealing automotive, marine and RF cable joints and terminations.