Heat Shrink Breakouts Radiform RBKE
Heat shrink breakout boots or gloves are UV stabilised, high shrink ratio polyolefin mouldings that are lined with hot melt adhesive. Available in 2, 3 and 4 way outlets to suit a range of conduit to cable or cable to cable core transitions with a range of diameters. Radiform breakouts provide a waterproof seal, mechanical protection, cut and abrasion resistance, and cable core strain relief, the materials used are resistant to chemicals, fuel oils, copper corrosion and fungus. Applications include telecommunications cables, coaxial RF cables, and power cables rated to 1kV.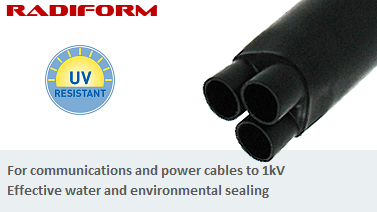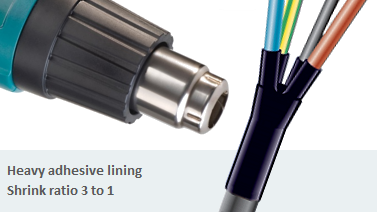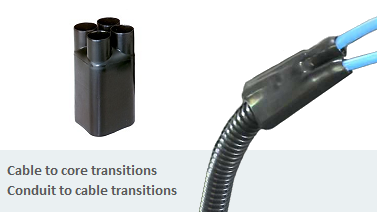 ---
UV stabilised, glue lined heat shrink breakout gloves for power cables to 1kV.