Adhesive Tapes
The Red2go range of quality tapes for automotive, marine, domestic and industrial electrical applications. PVC Tapes made by Nitto Denko and HellermannTyton assure performance for electricians or anyone that wants the right amount of stretch and adhesion to perform the task. Self-fusing rubber, butyl rubber, and silicone tapes provide water and weatherproof protection to cable joints and terminations, see the products description and specification tabs to select the correct tape to suit your application. Double Sided Nitto N221 industrial tape adheres to metal, glass and plastics. Heat Shrink Tape from Radiform is a heavy duty, 1mm thick and 50mm wide material, it is ideal for busbar insulation and cable jacket repair.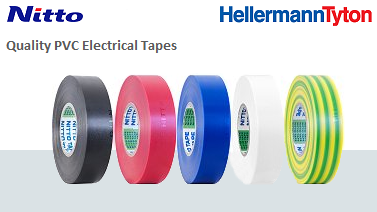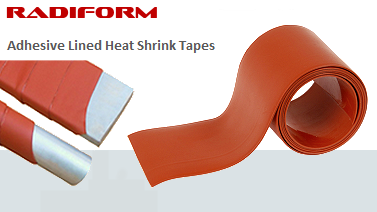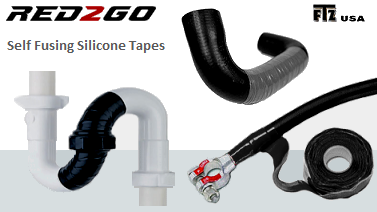 ---
Hellermanntyton and Nitto 201E PVC insulation tape, high quality adhesive tapes.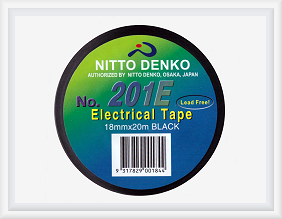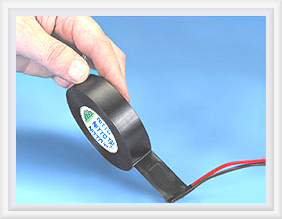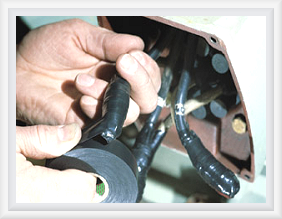 ---
Nitto No.15 butyl rubber tape for terminations and insulation, no interliner saves you application time.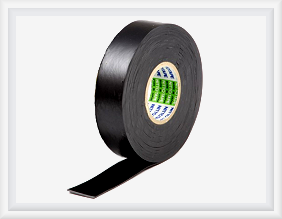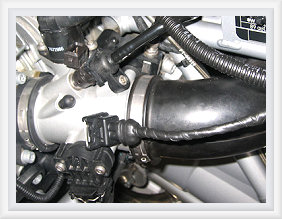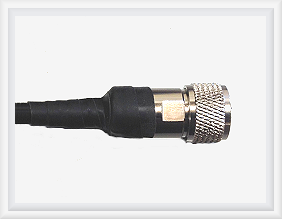 ---
FTZ Silicone Tape for Electrical and Plumbing applications. Resists UV, Oil, Salt and Chemicals.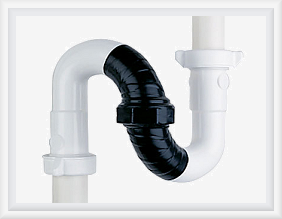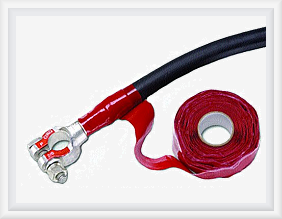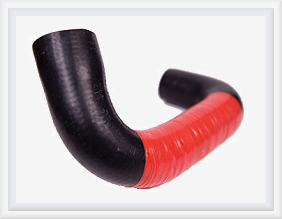 ---
Radiform heat shrink tape with heat activated adhesive, suitable for cable and busbar insulation to 25kV.