Conduit- Corrugated Tube
At Red 2 Go, we stock a variety of electrical corrugated conduit that is suitable for both commercial and domestic applications. Lightweight and easy to install. Ideal for cable protection of automotive and industrial wiring. The flexible polypropylene tubing is halogen free, phosphorus free and sulphur free and is available from 7mm through to 29mm internal diameter . Shop our range of electrical conduit below.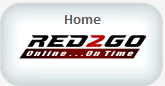 ---
Ultra flexible and strong corrugated polypropylene tube for power, automotive, marine and data cable protection.